Fall Prevention
Medpage Falls Management products
Medpage T/A Easylink UK have manufactured and distributed fall prevention and detection products for over 25 years. We specialise in products for one-to-one care, or small groups in a Care Home or Hospital. Our systems are robust, easy to set up and use, and have a proven track record in helping to reduce falls, in domestic and professional care establishments.
What are fall prevention products
There is a variety of products available to help prevent and detect a person falling. Occupancy sensors, usually a pressure sensing mat, are positioned in a person's bed or chair. As they rise, an alarm signal is generated to warn a carer or guardian. Warning devices may be a pager or wireless alarm receiver, a tone or voice alarm, or from the monitoring device connected to a nurse call, or Telecare system. Other methods of detecting a person leaving their bed may include a movement sensor (PIR).
What are fall detection products?
Fall detection products generally refer to a sensor incorporated into an alarm device worn by the user, which detect a fall. Medpage supply two types: A watch or pendant style with a gravity change sensor, for local alert to a pager or wireless alarm receiver, and a watch or pendant style with gravity change sensor incorporated into a GSM (Mobile phone network) product, usually including GPS location services.
How can they help reduce falls?
Many falls occur when a person at risk from falls leaves their bed or chair, particularly during the night. By detecting an exit from the bed or chair early a carer or guardian gains time to attend and help the person, usually preventing the fall.
What options are available
Medpage supply a diverse range of equipment for detecting bed and chair exit. There are for example, simple bed alarms, chair alarms, or multiple use products for combining bed and chair monitoring, to allow the person to move from their bed to their chair. There are systems that use a cabled pressure mat sensor connected to an alarm controller, or pressure mat sensors with a self-contained alarm transmitter to signal a radio pager. Carer alarm notifications can be by a single or multiple user pager or alarm receiver, or an external alarm device.
How do I choose the best product to suit our situation?
First consider the potential fall risks, then decide how and who should be alerted. Example: A person is known to be delirious when exiting their bed during the night. The carer/guardian sleeps in another room. There is no risk during the daytime. In this situation a simple bed occupancy sensor alarm with a carer pager would be sufficient. In some situations, a recorded voice prompt set as an alarm for playback to the patient can be an effective solution. "Please get back into bed". To help choose a suitable product we have included popular choices in the downloadable brochure. To view all models, select bed leaving, chair leaving, or fall detection under Shop by Product on our website.

The type of alarm receiver is an important choice. All of the featured wireless alarm receivers can receive an alarm notification from multiple sensor transmitters. If more than one bed or chair monitor alarm is in use, you will need an alarm receiver that can work with multiple devices. The alarm receiver options are below.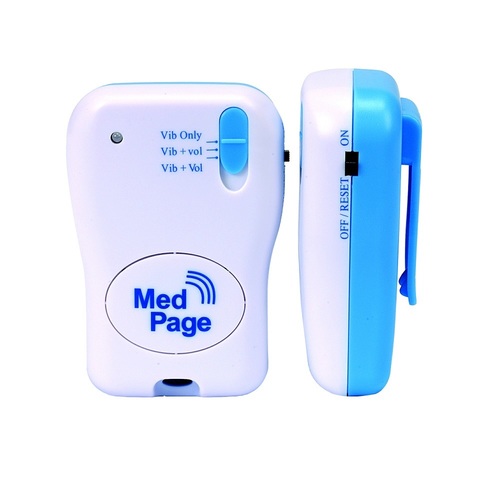 Mppl Pager
2- Alarm Channel radio pager
Can be used with multiple transmitters on the same channel
Channel 1 & Channel 2 produce different alarm tone
Tone & Vibration alert with tone volume setting
Mainly for single user/device
Wireless range up to 100M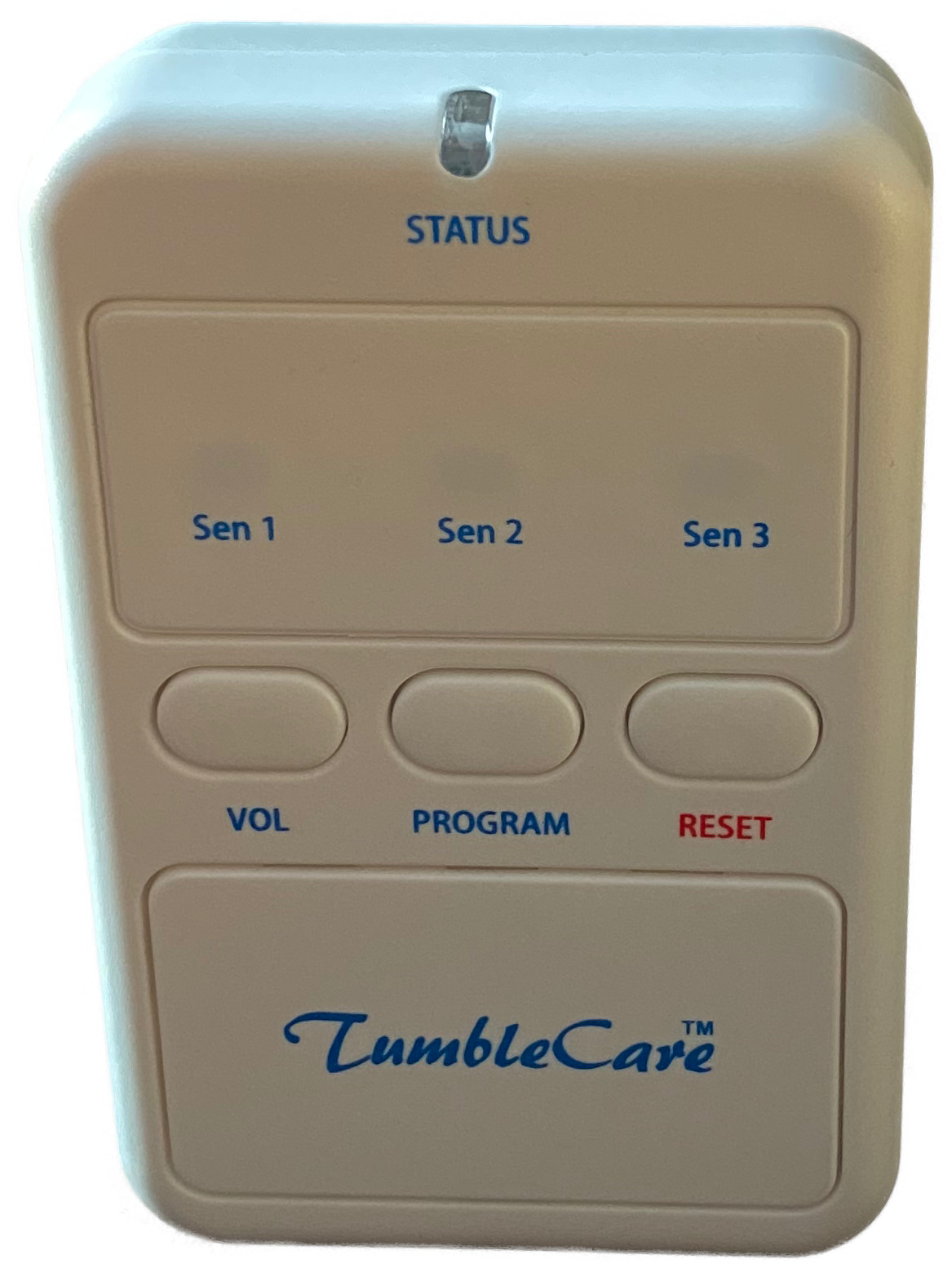 TUMPAG31
3 Alarm Channel radio pager
For single/multiple users and devices (up to 3)
Channels 1-3 have LED alarm channel indication (Ex: Bed 1, 2, 3)
Tone/Vibration alert notification with volume control
Can be used with mixed devices: Bed, chair, door, PIR's
Wireless range up to 100M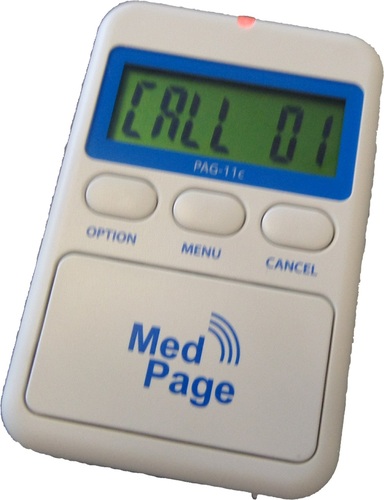 PAG-11C
Multiple channel alarm pager for up to 9 users/devices
Caller ID displayed in LCD display (Ex: Bed 11, door 7, Chair 8)
For use in care homes, hospitals
Tone & Vibration notification alert with volume control
Can be used with nurse call station CMD11
Wireless range up to 100M
EM300
Unlimited user/device monitoring
Device/user ID programmed to transmitter for display on alarm
Long range capability up to 400M
For large buildings, care home, hospitals
Tone & vibration alert with volume and tone melody selection
Wireless range up to 400M
Product guide leaflet